---
---
---
---
---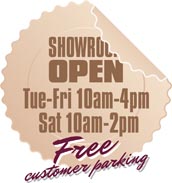 Cathedral arched double panel door style
in timeless Maplewood
TRADITIONAL 'OVER-BED' DESIGN
for Mrs Briggs, Lytham

A sprightly and lovely 80 years young lady came to our showroom with her son for strength and support, she had a wish for a beautiful bedroom, she was apprehensive, but smart enough still, not to be taken in with 60% and 70% off sales offers and jargon which almost every other company she had seen advertising were promoting, she chose to visit us because we didn't have a " sale now on " advert or " sticker in the window " image !
She instantly fell in love with our Cathedral Arched Maple door style display in the showroom and set her heart on having just what she had seen and loved so much ! We presented a comprehensive and detailed hand-drawn drawing and sat back to let her admire it and make her mind up. When she placed her order she commented on how pleasurable and un-pressured her purchase decision had been. We arrived to install her new bedroom exactly on the day we said we would and four days later her dream bedroom was complete, we altered the electrical socket positions to suit the new design layout and even re-fitted her quality carpet which we had removed carefully prior to starting the project, as a added service we removed and
disposed of her old fitted furniture which was such a relief to her as she couldn't do this herself and her son was " a very busy man " The whole job went without a hitch and she thought the loan of the sturdy portable hanging rails on castors we gave her was a great idea and allowed her to empty her old wardrobes with the minimum of fuss whilst keeping all her clothes in order ! She said " I'm so pleased with the end result and so glad I chose the eye-shaped brass handles to compliment the doors and drawers, they are so in-keeping with the look I wanted to achieve ".
We felt really special because she sent us Two Thank-you Cards !.... Job done and one very happy young lady, her son rang us after the project to pass on his true thanks for " sorting out his Mum " That's is what it's all about, promises fulfilled and happy people.
Testimonial
---
"Thank-you Perfect Harmony for your kindness and excellent service, I'm delighted with my new bedroom, please thank your fitter for his superb workmanship, tolerance and good nature, he was a pleasure to have in my home, Kind Regards........ Betty "