---
---
---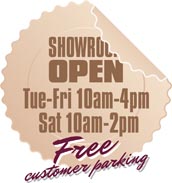 Modern Plain Pure White
MADE TO MEASURE WHITE FRAME AND PANEL SLIDING DOORS
for Ms Montgomery, Lytham
Our Clients bought their dream apartment overlooking the sea, the Lady of the house had a retro taste and chose a " Handleless " Hi-Gloss Light Birchwood design for the Main Bedroom suite and her partner " let her have her way " much to her delight ! All the furniture was made to measure and incorporated a high-level flat screen TV & DVD area above a " downlighted " and dedicated " make up " area with matching Wall Mirror and Stool. Also included were " special width " Freestanding Handleless Bedside Chests " with toughened clear glass worktop protectors, as an added touch in the new En-suite Bathroom we provided a purpose made " Vanity Unit " and another special Bespoke Wall Mirror, this just tied the two rooms together, made her " Boudoir " complete and created the perfect look she wanted to achieve.
So satisfied with the Main Bedroom installation, a week or two later she asked us to plan and design the " Guest Room " too ! We duly obliged. Her feminine persuasion and retro taste took over once again. This time she favoured the new Hi-Gloss Plum doors, which have a beautiful abstract grain effect, together with Black Nickel Flush handles, in order to enhance the doors, we advised her to have a pure white surround creating a " Stunningly Effective Retro Look ". A " Secret Feature " of the wardrobe was an accessible hanging space from the bedroom side and the hallway as the wardrobes concealed a second doorway into the bedroom from the hall. "What a great idea ! and an easy escape from the Guest Bedroom " She said. We daren't ask why !
As a third, and very welcomed order, entirely separately placed, we designed and fitted a beautiful smooth gliding sliding door wardrobe in their study area, completely made to measure using pure white panels and white frames for the doors and also a perfectly matched white framework area for the doors to operate in, creating a subtle understated arrangement which provided loads of shelving and storage to hide away all their accumulated clutter. After the installation we even re-fitted the carpet !
Three separate jobs, all completed with care and our special expertise. Three lots of Genuine Thanks, A very happy couple who have recommended us to several of their friends, some of whom have indeed ordered from us already ! She loved the flowers we sent her as a warm thank-you. We really appreciate all our customers, before, during and after.



Testimonial
---
"Thank-you so so much for sorting everything out for us, we are more than just pleased, it has been lovely dealing with you too. We've run out of rooms, but our friends haven't ! "