---
---
---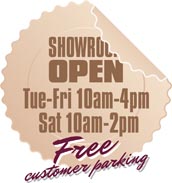 Contemporary Hi-Gloss Black
WITH BESPOKE SLIDING DOORS
for Mr & Mrs Abbotts, Blackpool
Mum and Dad have a lively 14 year old lad, He's a leader and wants a "show space" for himself....... The flat screen T.V. , The Games Console, The computer, Etc, etc, etc Just a fun place to be with his mates or a great place to spend his "me time" in. After shopping around, and having a fairly strict budget, they realized that the "off the shelf " products were not for them, they suited the budget yes, but left so much onus on them to "measure up right " and " do it yourself " and their conclusion was that they were " buying at their peril " and were very apprehensive that they were investing their money well. They mulled over all the possible
downfalls including, could they make sure they got the ordering sizes right ?, would it fit ?, who would fit it ? and also the fact, there would be no help after they had made their " supply only " purchase and no guarantee provided either !
In desperation, they decided that the only way forward was to look for a specialist such as ourselves and let them do the job. They saw our advert in " Local List " and promptly visited our showroom, and after a no obligation and totally free home design and survey we invited them back to see what we had simply and quickly come up with, a detailed hand drawn diagram of exactly what they wanted, although the price was a little more than their budget, it included " fitting " " delivery to their home - a five year guarantee " and most importantly gave them complete " peace of mind " that the job was going to be " spot on " After a short while, with trust created, Mum came in to " place their order ". The result, A fantastic made to measure sliding door wardrobe with one full height mirror door and one full height Black Hi-Gloss panel door both with matching crossbars to split the doors and create that great " Contemporary Look ", with added Hi-Gloss Black accessories, such as Cornice and Plinth and special LED spotlights above the doors we created that ultimate " Wow " effect they so wanted for their son.
Mum's happy, Dad's happy, and their Son, Well, a smile that wide says it all !!!............ He loves Mum and Dad even more ! He's the envy of his mates and "A Top Bloke "